Surfaces in a three-dimensional atmosphere make the roccoel tall sideboards a visual experience with futuristic vibrancy. Natural phenomena serve as inspiration for form and alignment in which the illumination of the furniture develops into an unimaginable vibrancy in a sophisticated and mysterious way.
The roccoel tall sideboard is available in two formats.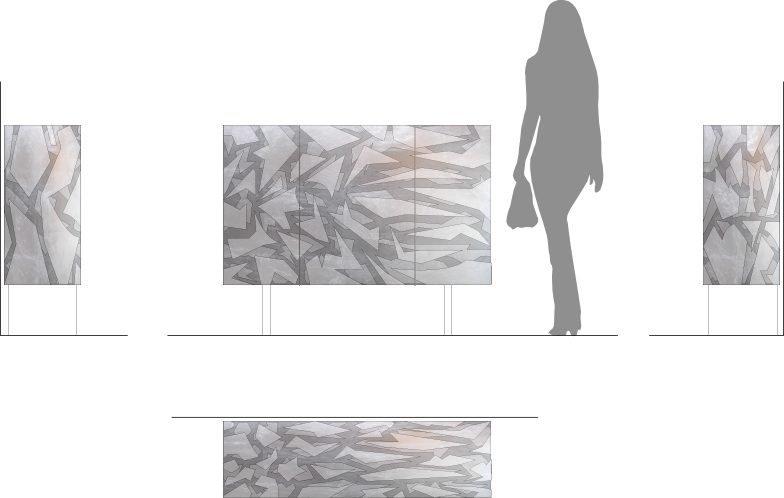 The surface of the corpus is silver-plated by hand. These surfaces produce reflections which allow the integration of the aura of the furniture into the room´s atmosphere. The sub-structure is created using plexiglass plates and artistically illuminated with the latest LED installations.
When it is executed in korina plexiglass, the tall sideboard becomes a deep spatial miracle with endless complexity and impact.