SIDEBOARD
DYNAMICS AND DIMENSIONS
Shapes become emotions and two-dimensional surfaces are perceived three-dimensionally. The roccoel sideboards and tall sideboards take their surface designs from nature and connect these with futuristic charm. Antarctic blocks of ice paired with maximum velocity serve as an exemplar of shape and alignment.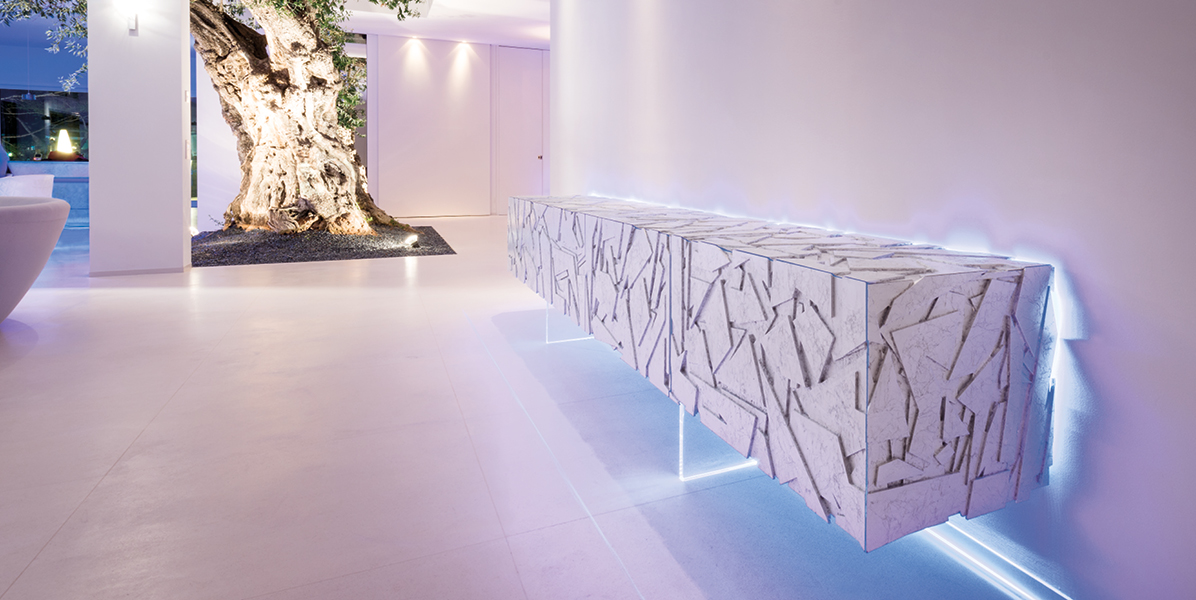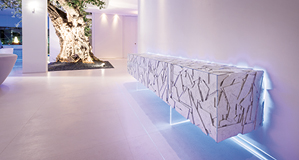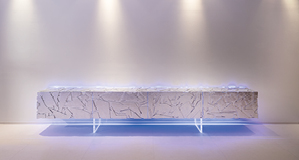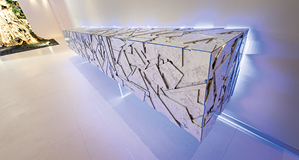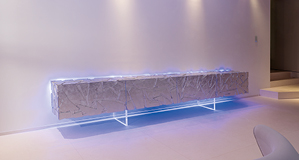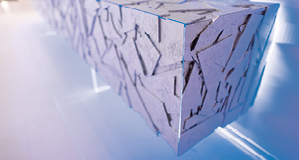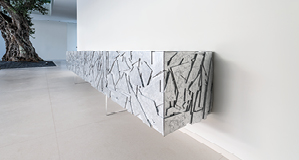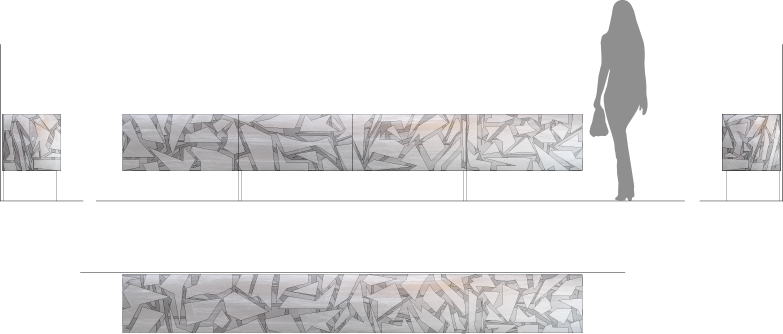 The surface of the corpus is silver-plated by hand. These surfaces produce reflections which allow the integration of the aura of the furniture into the room´s atmosphere. The sub-structure is created using plexiglass plates and artistically illuminated with the latest LED installations.
When it is executed in korina plexiglass, the tall sideboard becomes a deep spatial miracle with endless complexity and impact.