Seemingly floating, the roccoel table becomes the focal point of every room, combining visual lightness and generous geometry. The workmanship is unique. Special processes give it the appearance of having been cast seamlessly and having almost unlimited dimensions.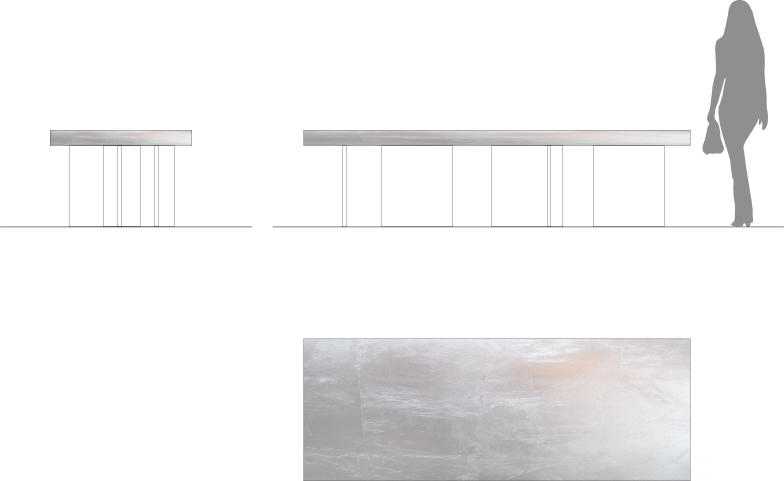 The table tops have been painstakingly silver plated by hand and the structures created as a result ensure that every table is a one-off piece and reflects the spatial ambience of its individual atmosphere.
When the table is lit up with a complex LED system, it becomes a galaxy of its own in the room.